Importing Products (via CSV file)
---
In the Subscribe Pro Merchant App, under the System menu,there is an Import Products page. This feature allows you to import a CSV (comma-separated values) file, which can be made with Microsoft Excel or another spreadsheet program.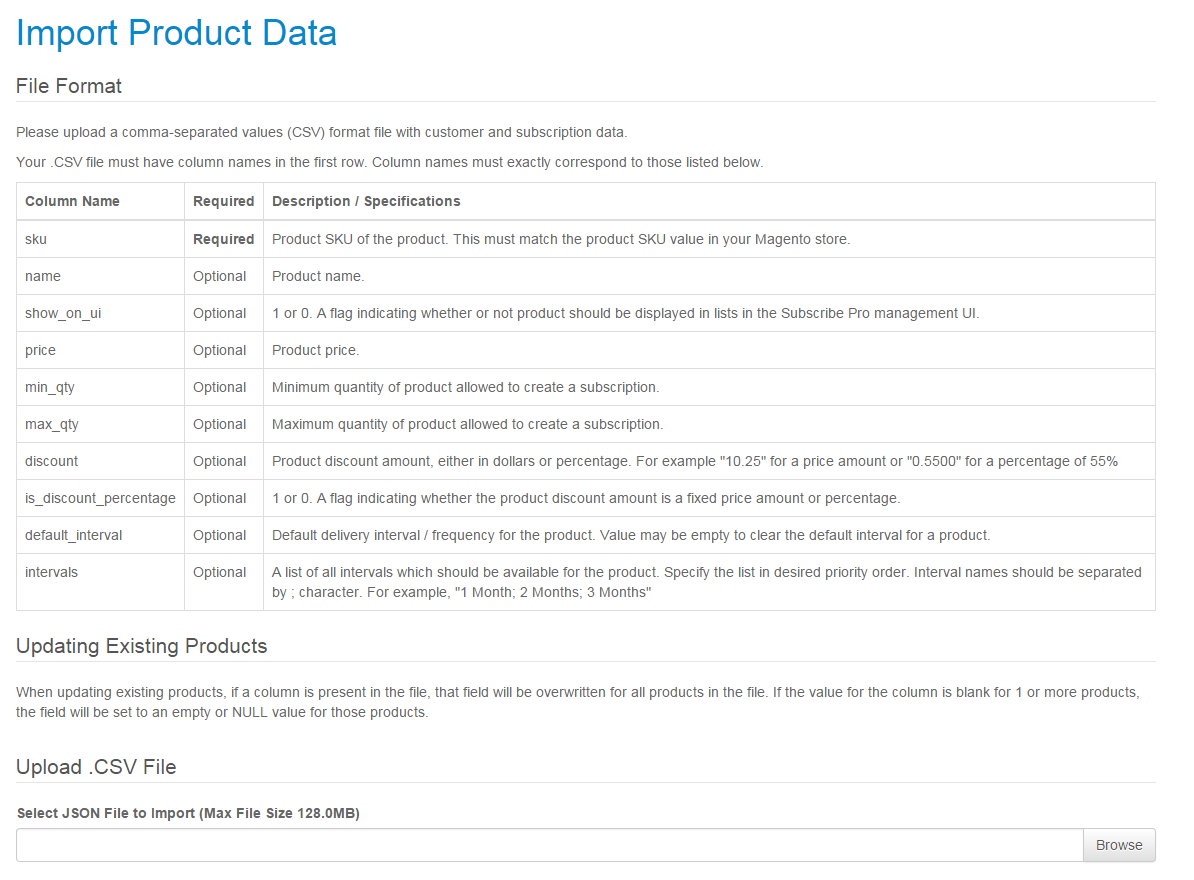 You can use this feature both to import new products and to update existing products. Any of the fields listed may be included in the file as column headers. Then, each row should contain information specific to a single product. Any of the fields you set as headers will be updated for all of the given products, and if no value is given for that field for a product, that product will be updated with an empty value for that field.
Once your file is saved, use the "Upload .CSV File" field at the bottom of the page. Click Browse to find your file and then click the blue Import button.
Mac Users
If you are using Mac with Microsoft Excel, you will need to be sure to select the "Windows Comma Separated (.csv)" format from the drop-down menu before saving, or else the file will not import correctly.