My Subscriptions Widget
---
Provides a responsive mobile and desktop UI/UX for customers to self-service their subscriptions. For example, allowing them to choose a different credit card or shipping address or to skip their next delivery.
Implementing the Widget
The My Subscriptions Widget is already implemented in our pre-built eCommerce platform integrations. The widget may also be implemented on any website by qualified web developer.
Steps to Implement on Any Website
Widget Placement on Website
On desktop-sized devices, the My Subscription Widget is designed to be used with a page header and footer provided by the hosting website. The widget is designed to be used either with or without a left navigation menu.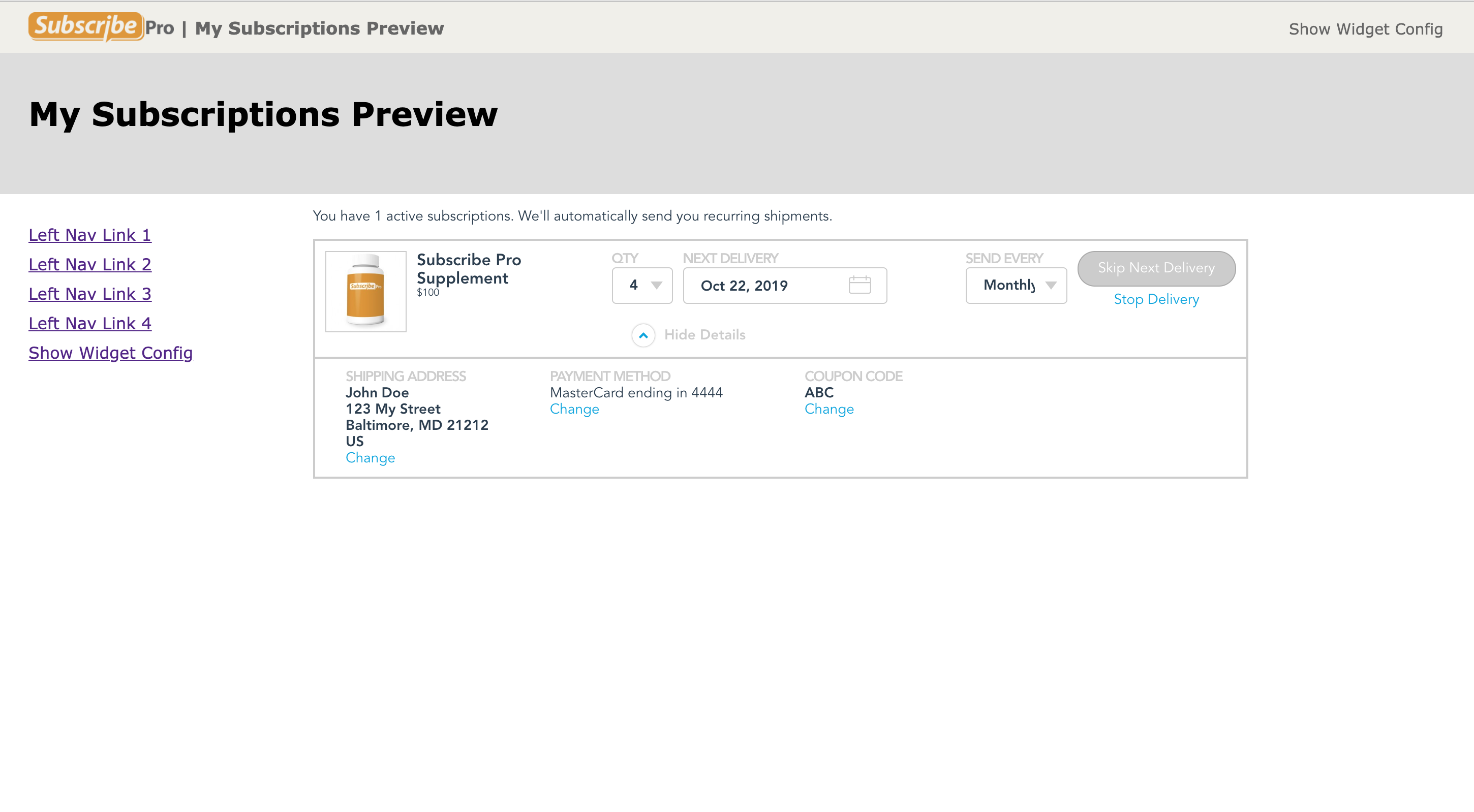 Phone UI/UX
The My Subscriptions Widget includes an alternate layout which is used on phones. On phone-sized devices the widget <div> should fill the entire screen except for a small header.