Tiered Quantity Discounts for Subscription Orders
---
The Magento 2 Shopping Cart Prices Rules system can be used to give a variable discount depending on how many subscription items are in the cart.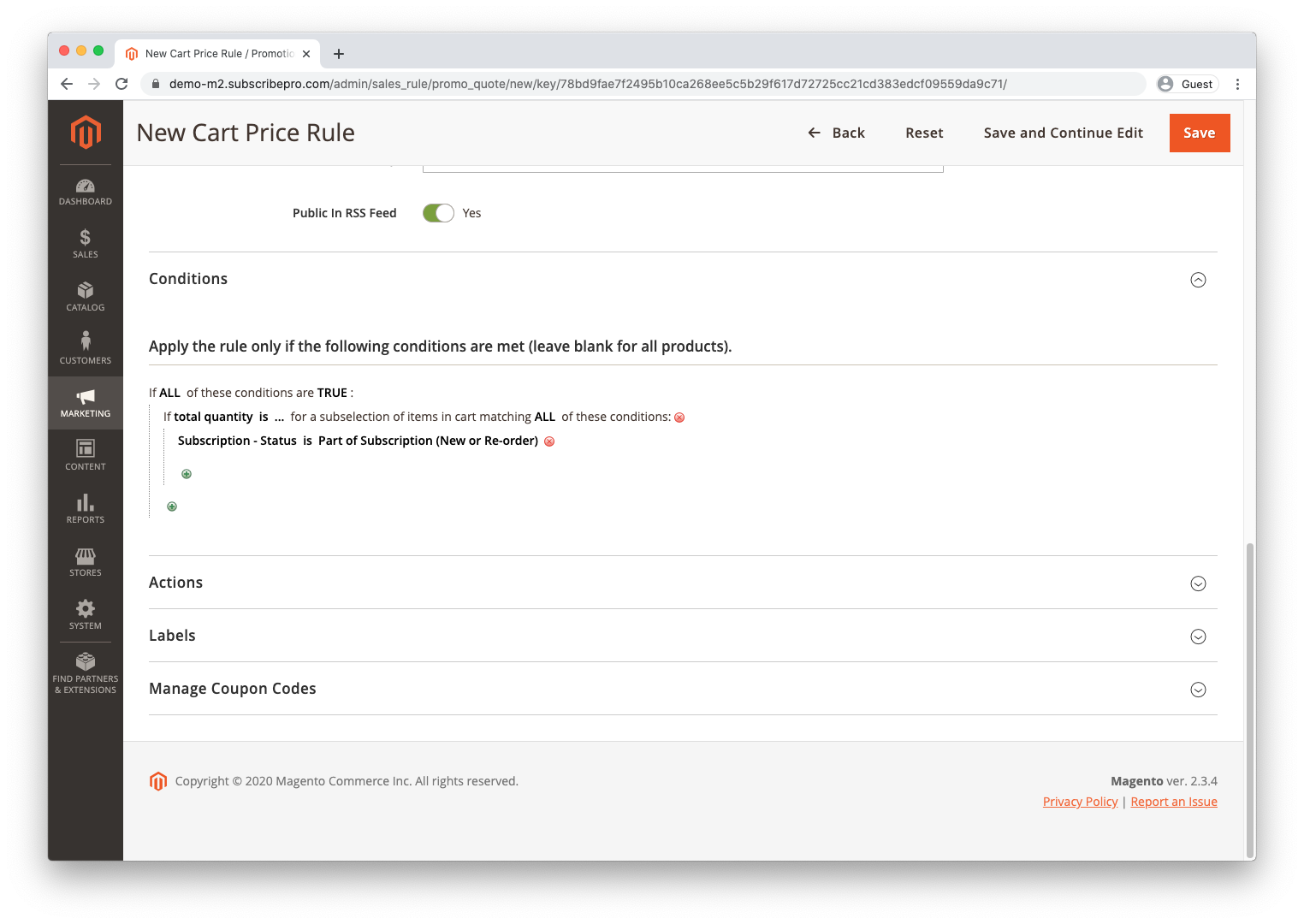 in the Conditions section, select Products subselection.
Click the ellipsis and enter the total quantity of subscription items that must be in the cart to receive the discount.
Then select the Subscription - Status and/or other subscription-related condition attributes.