Magento 2 Integration - Subscribe Pro Vault Payment Method
---
The Subscribe Pro Magento 2 extension adds a Subscribe Pro Vault payment method that allows your customers to securely save their credit card information in Subscribe Pro's vault. This allows our system to use their card for recurring orders, and gives them the option to easily select from their stored cards during subsequent purchases on your storefront.
The payment method uses iFrame fields that are served by our vault provider, so the sensitive credit card information does not touch your Magento server or Subscribe Pro's servers.
In Magento Admin
There are several configuration options for our payment method, available in the Magento backend under Stores > Configuration > Sales > Payment Methods > Subscribe Pro.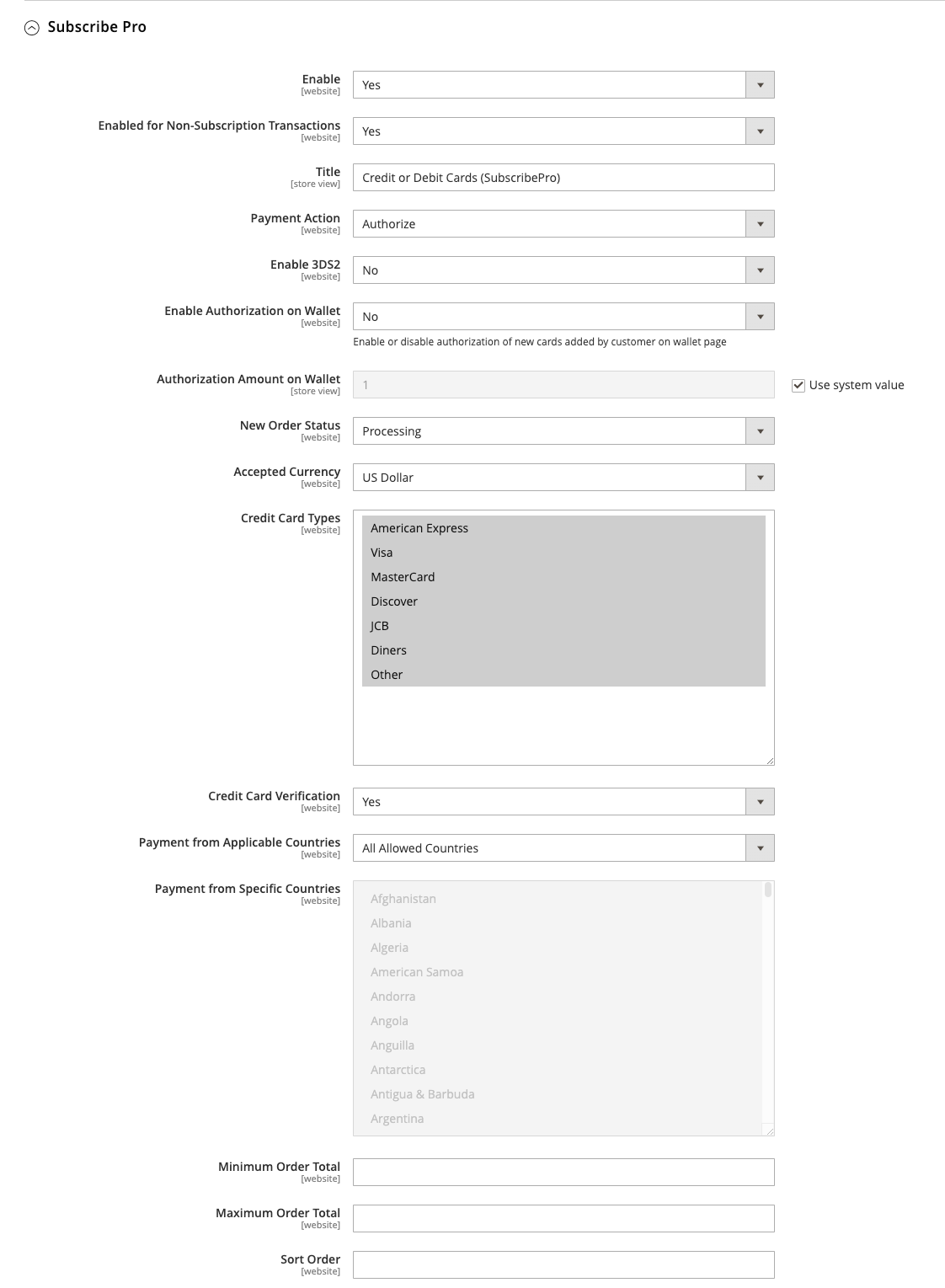 On this page you are able to enable and disable the payment method altogether. This must be set to Yes to allow subscription orders to process.
Using Subscribe Pro for Non-Subscription Payments
You can also optionally enable the payment method for use with non-subscription orders. A major benefit of doing so is that it allows your customers to store new cards and use to any of their stored cards for any orders, not just subscription orders. We highly recommend enabling this option to provide your customers the best user experience.
More Information
View our Payment Method Configuration Settings page for more details on each configuration setting.
If you have any questions about any of the available configuration settings, please contact [email protected].