Recent Orders
---
View Recent Orders
You can view all recent manual and automatic recurring orders for your subscriptions on the Recent Orders page. This page can be accessed by navigating to Manage > Recent Orders.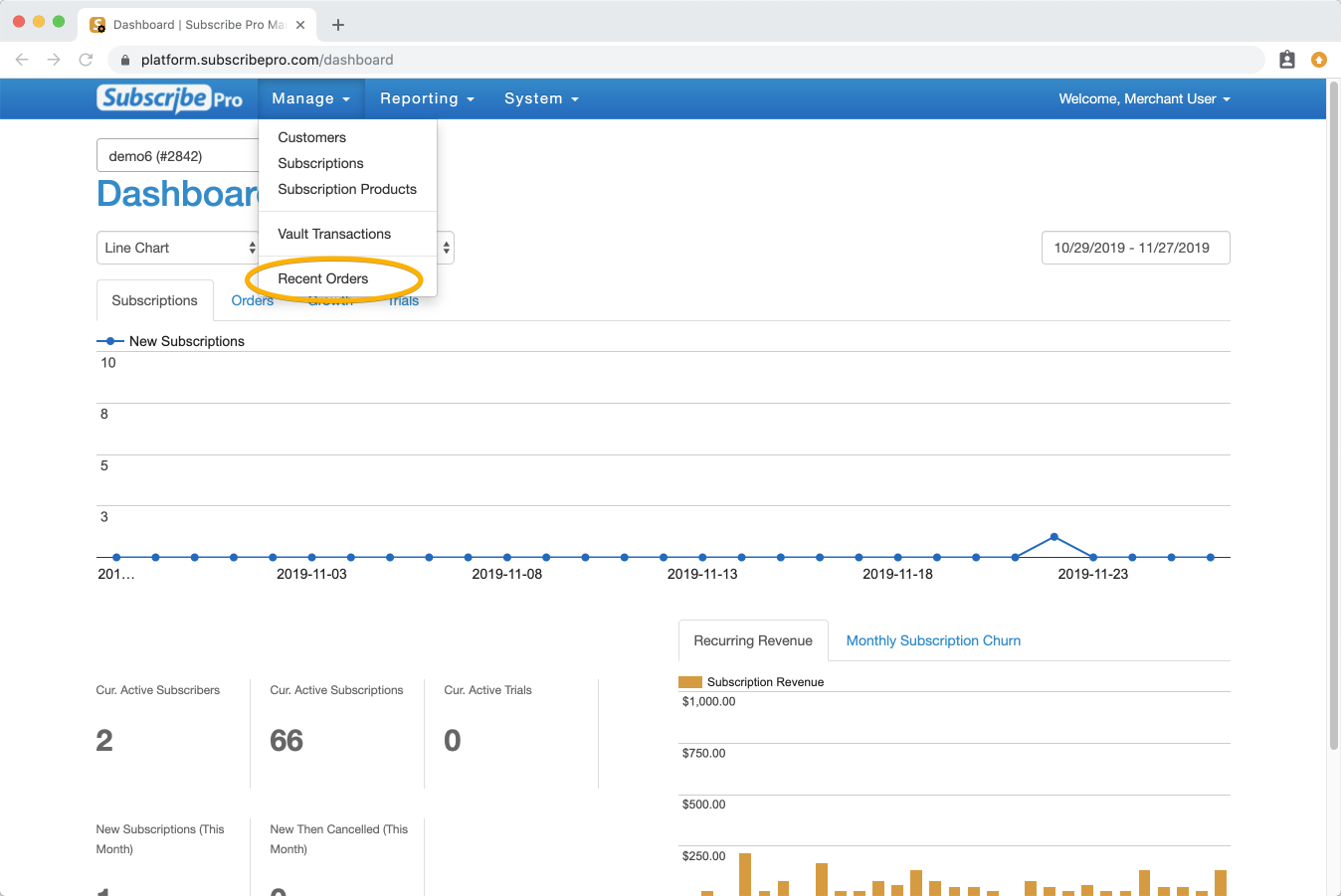 By default, this page will show all orders from the past 2 hours.
To adjust this time-frame, select the Show Last option on the bottom right of the page and change to the desired time range, up to the last 48 hours.
Clicking the View button in the "Actions" column will show you details about the order, including error messages for failed orders.