Subscription Fulfillment Threshold
---
What is Subscription Fulfillment Threshold?
The subscription fulfillment threshold is a configuration setting on your environment that tells Subscribe Pro how many days in the past an Active subscription's Next Order Date can be and still have our system process a recurring order for that subscription.
Error message: "Next order date expired: ..."
If an Active subscription has a Next Order Date that is too many days old, it will automatically be set to a Failed status, and the error message will be: "Next order date expired: 20XX-XX-XX".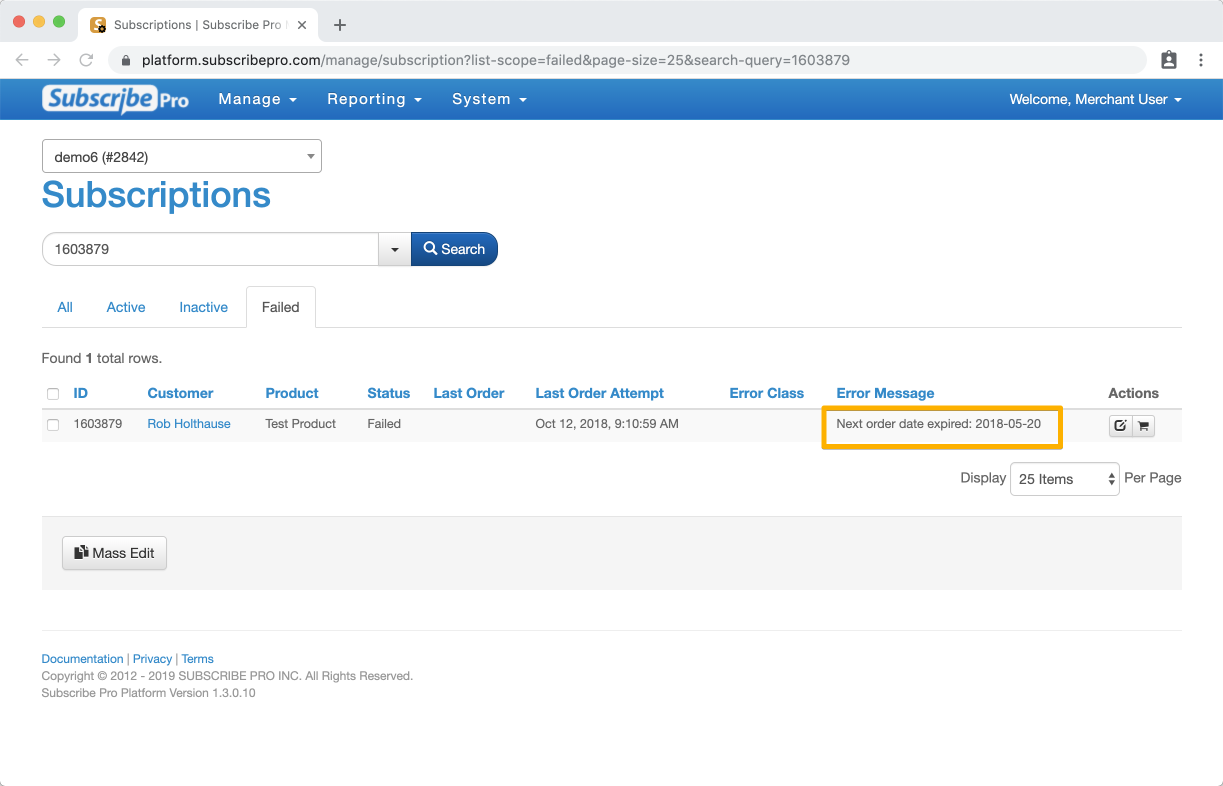 Configuring the Threshold
To find the threshold configuration setting, navigate to System > Configuration > Ordering Settings > Subscription Fulfillment Threshold in the Subscribe Pro Merchant App.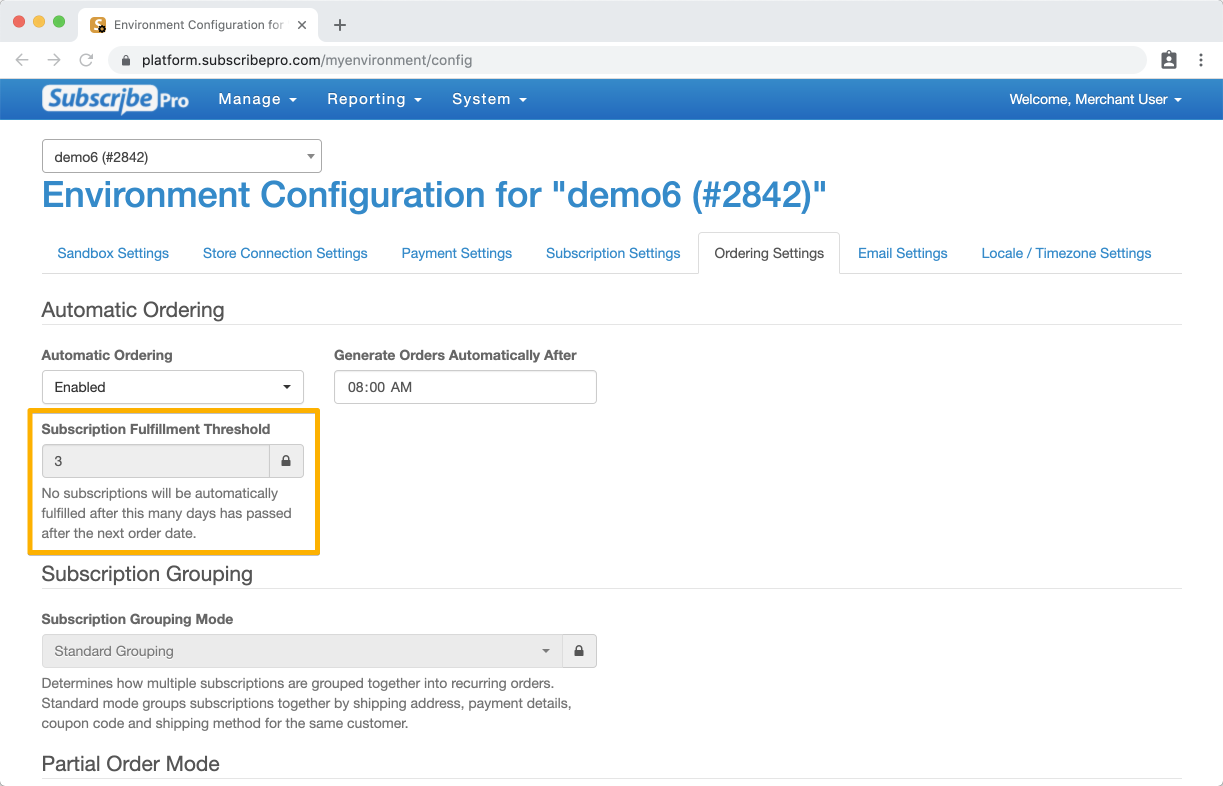 This setting can only be updated by Subscribe Pro Support Staff. If you need assistance with modifying this threshold, please contact [email protected].