Configuring Shipping for Recurring Orders
---
When Subscribe Pro places recurring orders to an e-commerce platform, it needs to select a shipping method code to set in the cart. There are several modes that determine which shipping method code is sent. This page and the links below will explain each mode and how it works.
By default, new Subscribe Pro Environments are set to use the "Use Subscribe Pro Shipping Method" mode explained below. Tier 1 Subscribe Pro Environments are limited to only using this option, and typically that mode should provide the flexibility needed by the majority of use cases. However, in some cases if you need to use a different shipping method code for subscription re-orders, Subscribe Pro Environments on higher tiers may contact [email protected] for information on how to set up one of the other modes described below. Note that the option cannot be changed via the Subscribe Pro Merchant App, so you will need to contact support to have it changed so that we can discuss what the best approach will be.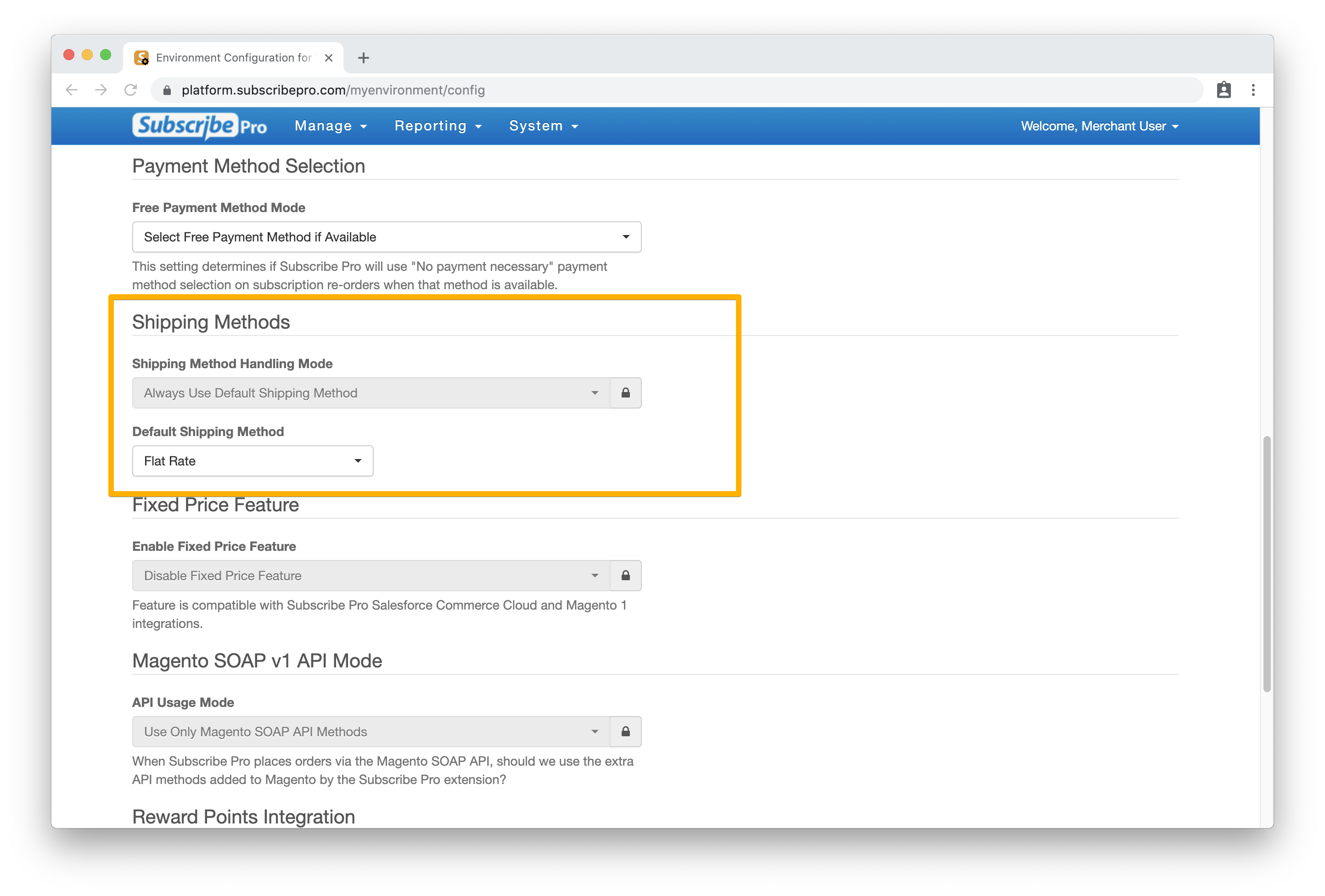 Shipping Handling Mode Options
Adding Magento Shipping Methods into Subscribe Pro
Subscribe Pro user's with the Account Manager permission may add, edit and delete shipping methods. The shipping methods are found under the System > Shipping Methods menu item.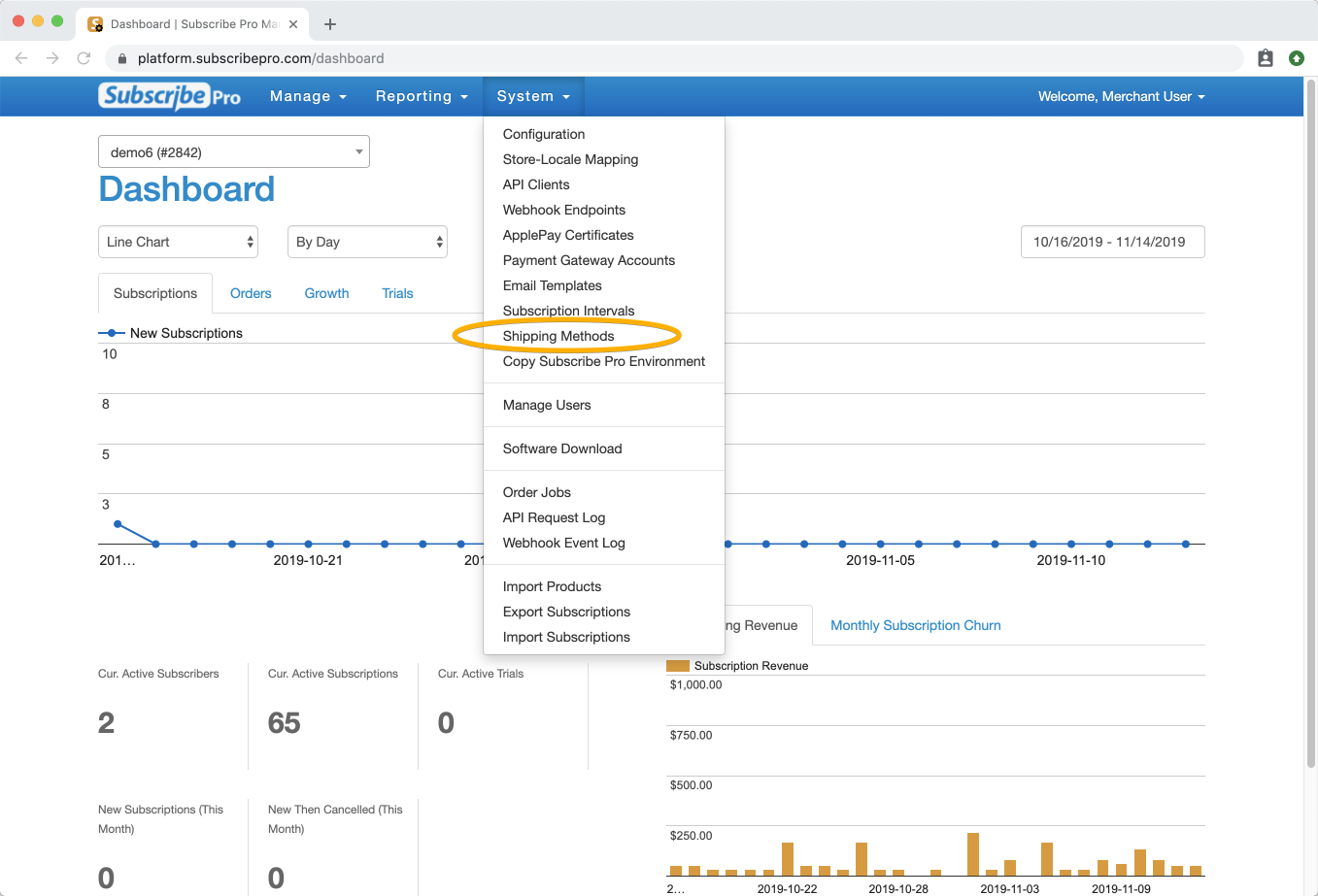 To add a new Magento Shipping Method, click the blue + New button at the bottom of the page.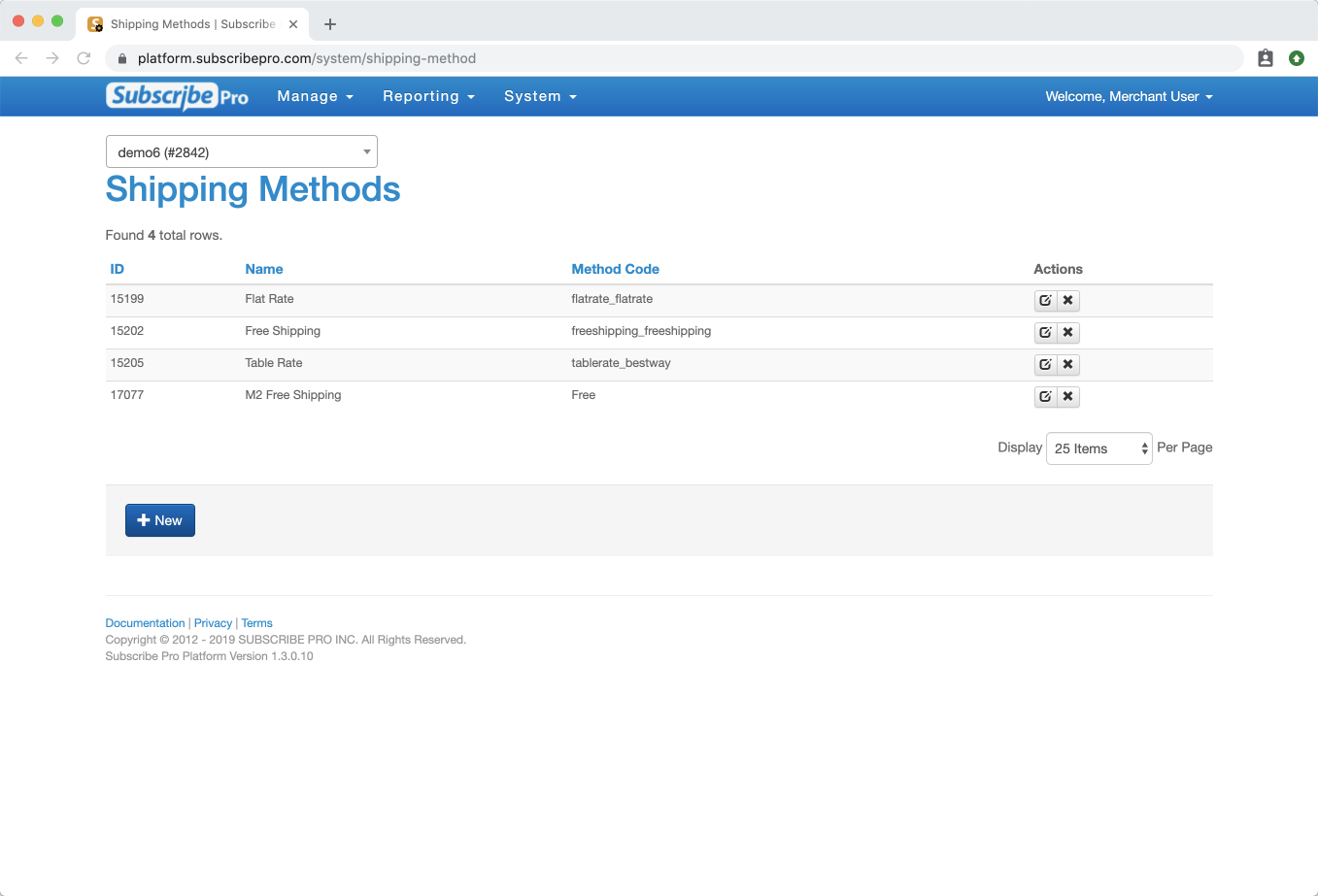 Fill in the fields with the appropriate information. The Shipping method Title field can be any label that will help you easily identify the shipping method code from others in drop-down lists.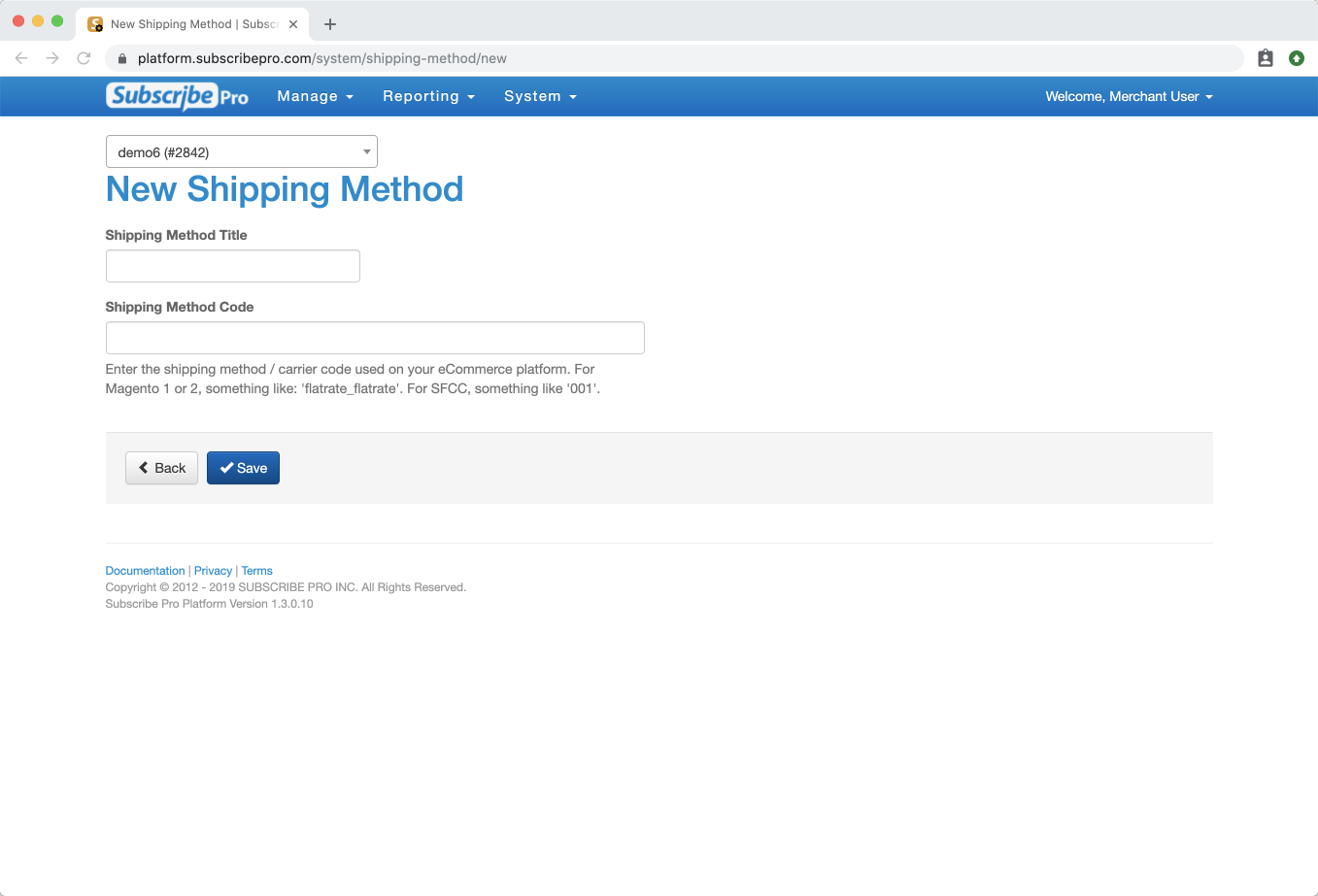 Editing a Shipping Method
To edit the information Subscribe Pro has saved for a given shipping method, you can click the Edit icon on the shipping method table.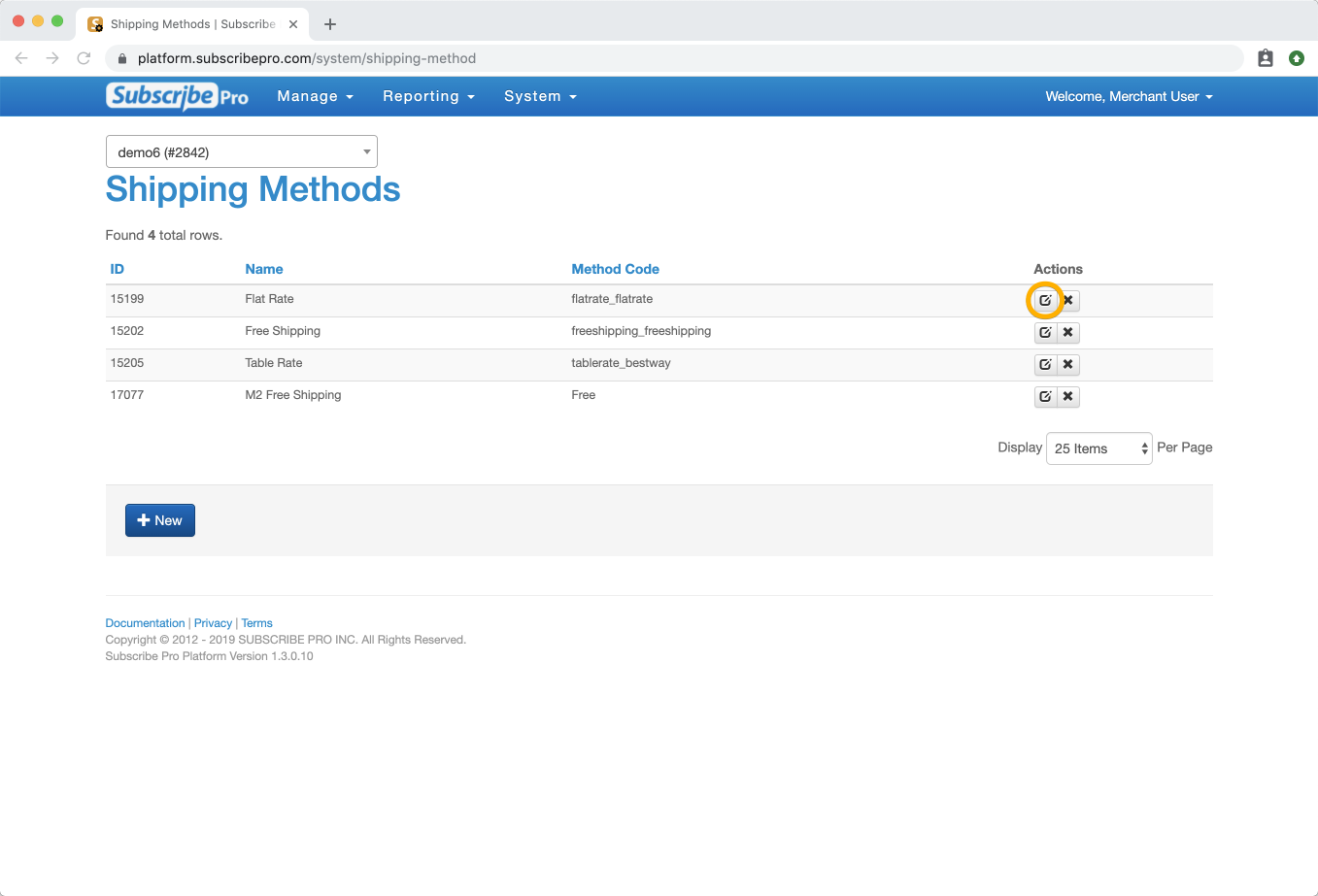 Fill in the fields with the appropriate information, click Save button.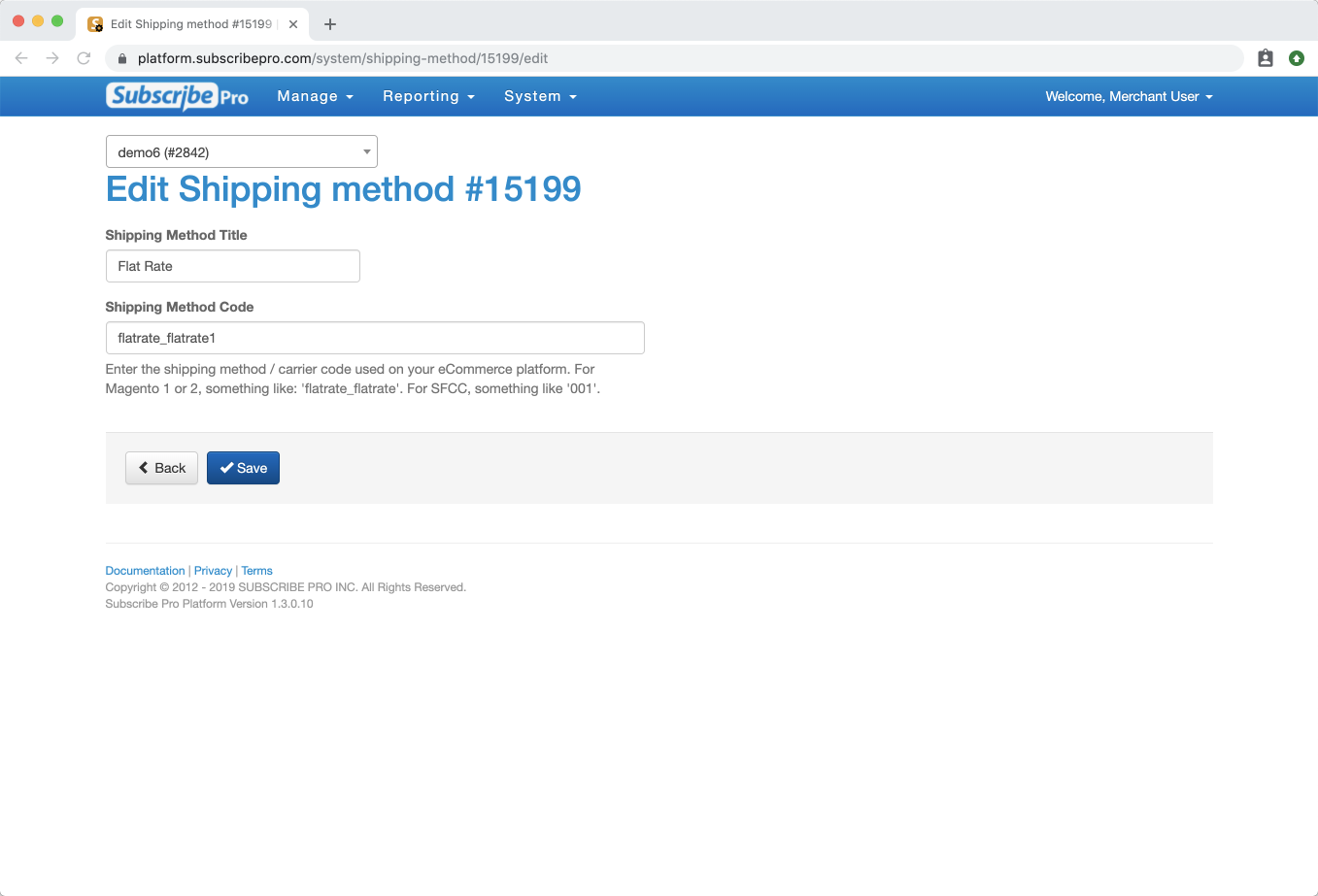 Deleting a Shipping Method
To delete a shipping method, click the Delete icon on the shipping method table.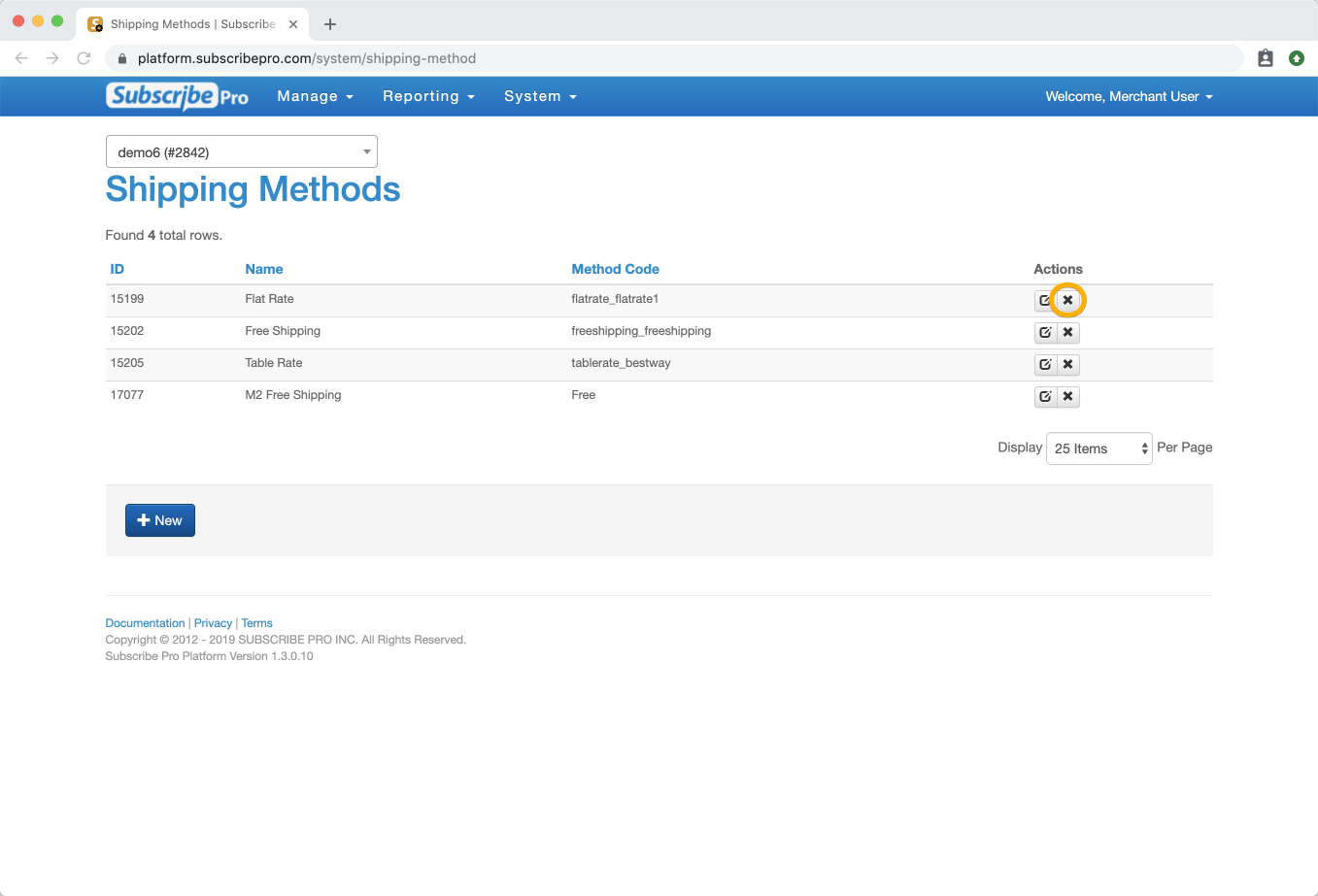 Additional Information